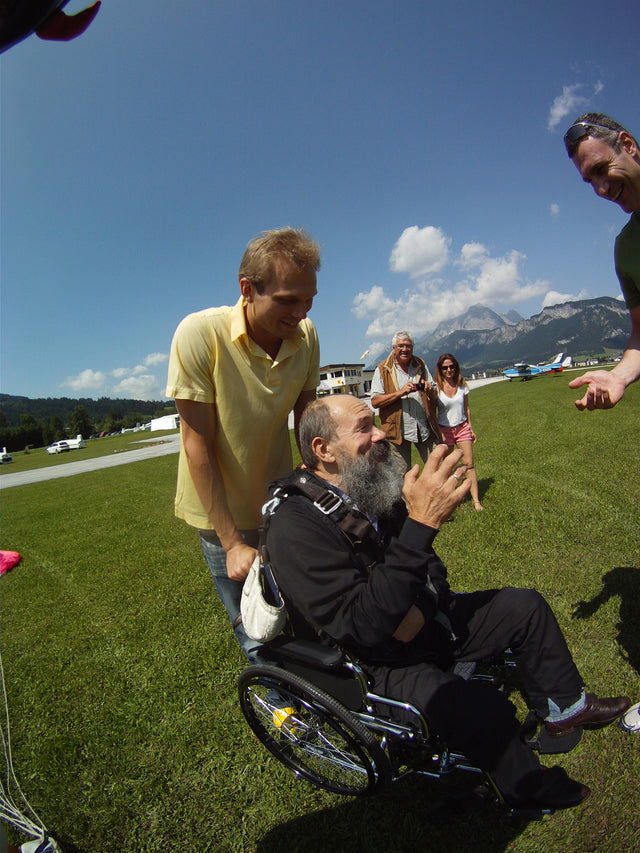 Handykapt Skydiving
Our club is known for making almost everything possible in tandem jumping. For this reason, international guests visit us. Some of them were rejected at other parachute places. In the 40 years in air sports, our professional tandem masters have already taken "heaviest cases" from the plane to tandem jump in free fall and made longed-for dreams come true.
Wheelchair users, due to paraplegia, are usually as easy or difficult for us to fly as any other tandem passenger. For visually impaired and blind guests, we gladly take more time to make the jump experience special for them.
Please ask your doctor if he has any concerns and if so, what they are. We are happy to help him too, just call us 0043 (0) 6765102113.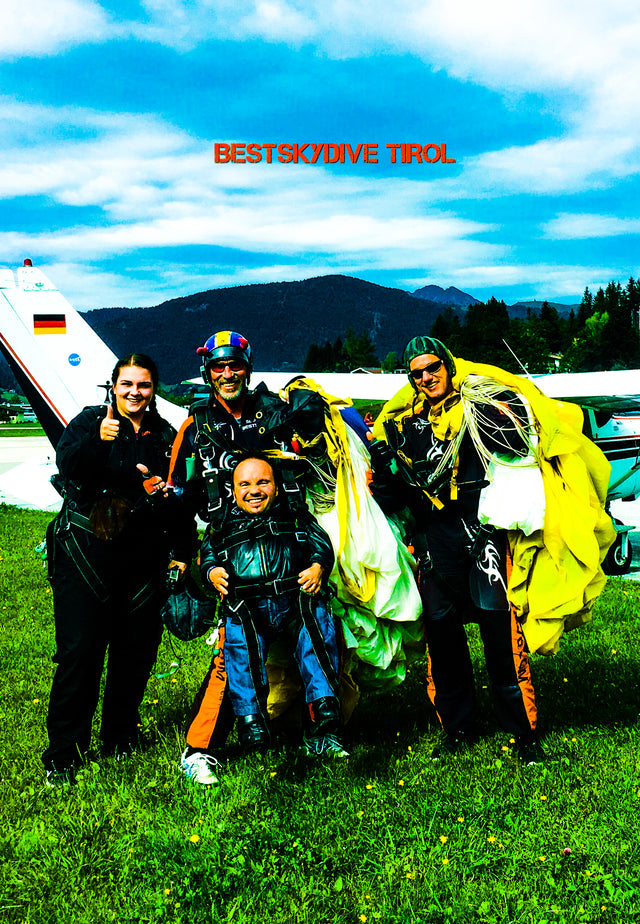 We take off with you!
simply contact us and make inquiries