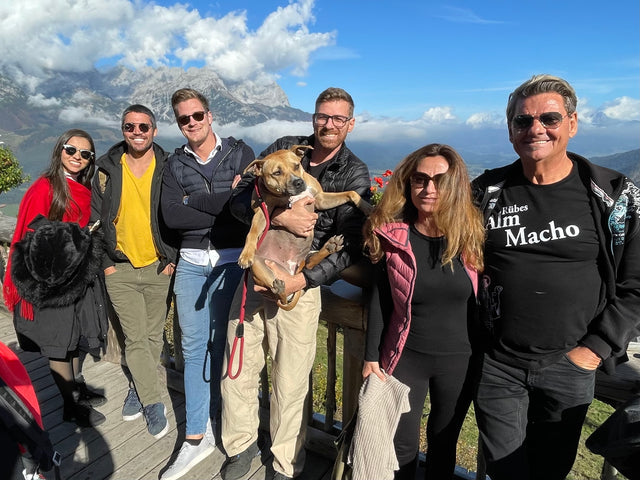 Meet the Team
The team Despina Benjamin, Freddy Hofmayer, Tamir Dayan, Mike Hitchcock
and Hermann Naschberger. Heavenly dogs, a bunch of crazy, insane,
life-threatening and totally insane guys. That's how they like to be titled.
The Board of Directors: Despina Benjamin
From the very beginning Despina has been part of the air sports club Tandem Skydiving St. Johann Tirol. With her experience as a skydiver and extensive knowledge of air sports, she is indispensable to the tandem skydiving team and is a founding member of this club for the promotion of skydiving enthusiasts. She always knows how to keep her little and very big boys positively on their toes and is an organizational whiz. She loves YOGA and her second home New Zealand. Our members and we love her for her warm, reliable and professional zest for life.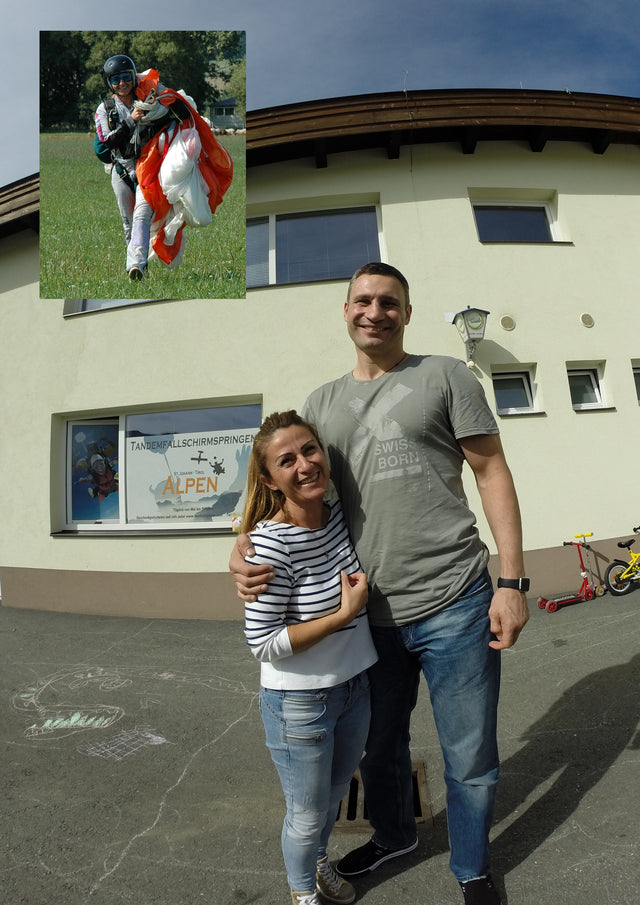 With 40 years in skydiving and with now more than 24,000 passengers on his lap, Freddy is one of the TOP 3 tandem masters on this planet. Hollywood stars and top athletes regularly visit the tandem skydiving professional from Rosenheim (Bavaria) to throw themselves with him from the plane or helicopter over the Kitzbühel Alps.
World championship medal winner in skysurfing, 6 times world record and world best performance holder, Guinness Book of Records.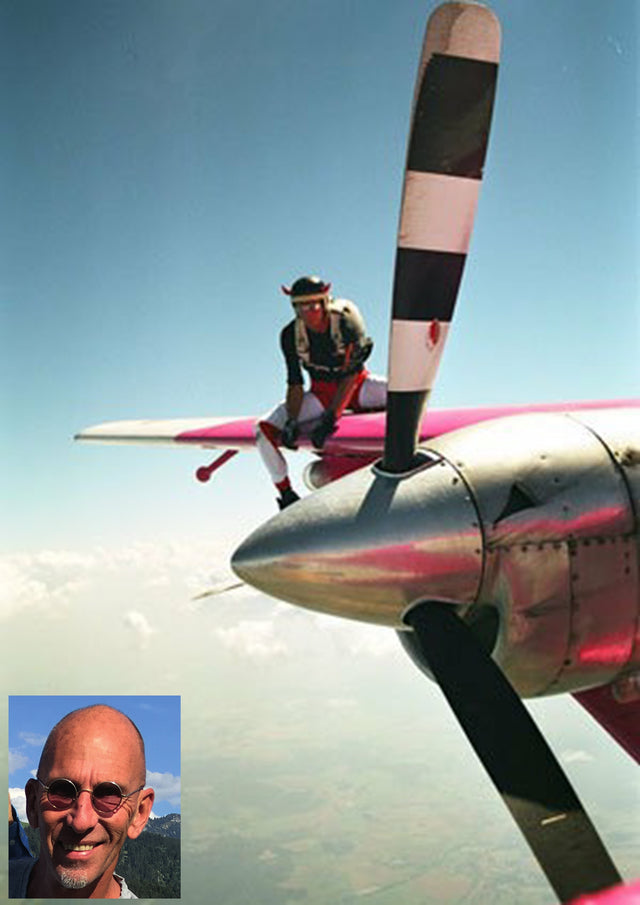 Hermann "Nash" Naschberger
A Tyrolean original and sunnyboy. With over 5,000 flying hours dropping parachutists, he knows every mountain peak between Grossglockner and the Wilder Kaiser. A widely known and sought-after flying professional with a lot of heart and humor because of his flying experience. Hermann also makes and organizes the sightseeing flights with his Cessna 182.
5,000 flying hours as a tandem jump drop pilot and aircraft maintainer, Alps sightseeing flight specialist.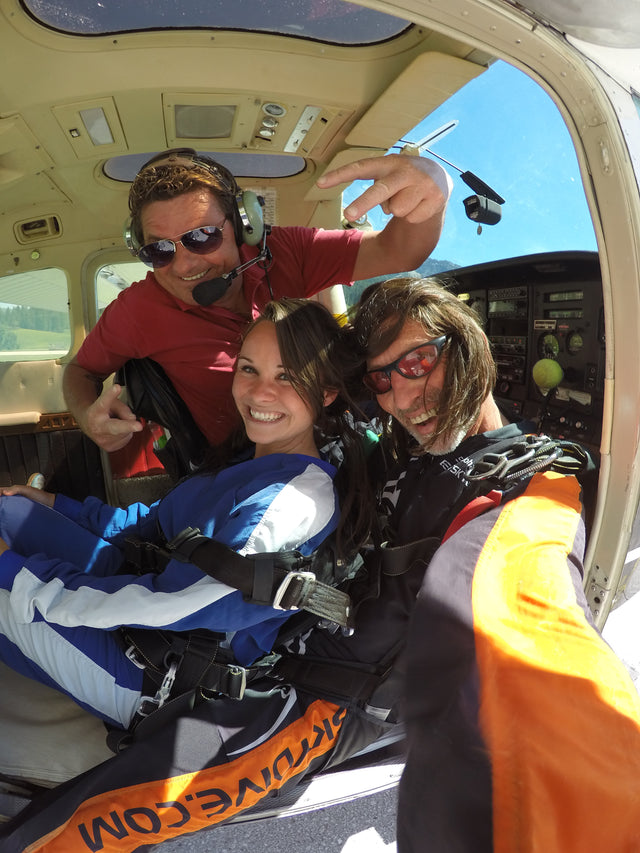 Brazilian and New Zealander. A passionate tandem master with a great sense of humor and always a hearty laugh on his lips. He speaks English, Spanish and Portuguese. He is still working on Tyrolean.
Kitesurfing, motor paragliding and parachutes are his adventurous purpose in life.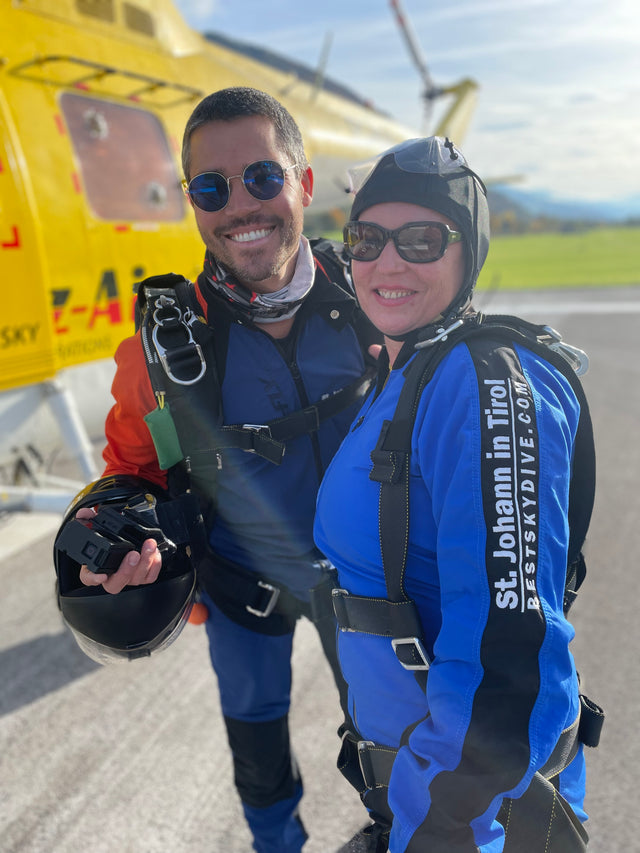 Christian Cassini di Muro
An "old hand" in the parachute business from Argentina with Spanish passport. Has joined us this summer and has enriched the team with his expertise and humor.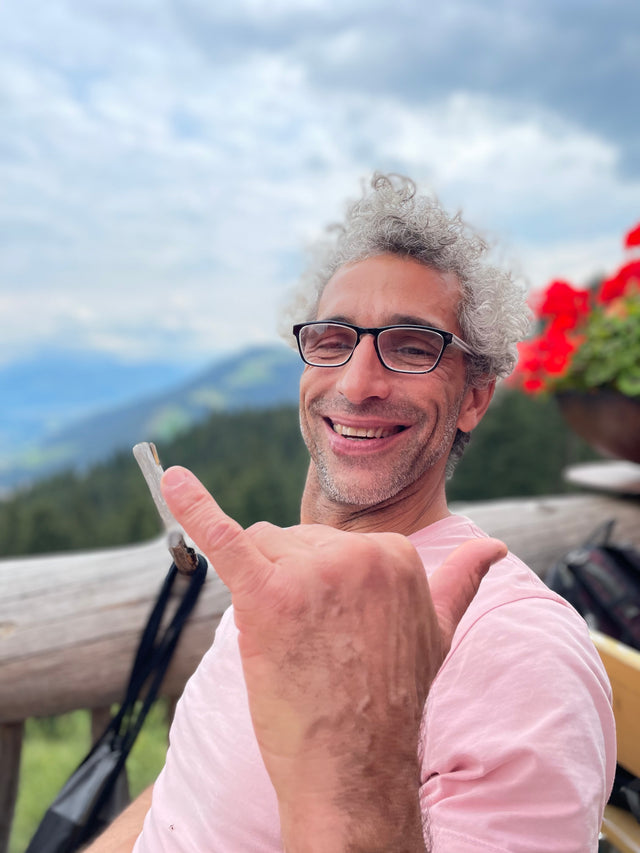 Together with Mike and Freddy, the native Israeli sits in the plane. He has worked at several tandem skydiving sites around the world and is one of the most talented and best in the sport. The likeable Tyrolean by choice is a language talent and loves music and his dog (now our Dropzone dog) Mali. In his free time he grabs his wingsuit and sometimes jumps from the "Fleischbank" at the Wilder Kaiser, the "Drachenwand" or from the Dolomite peaks.
Tandemmaster and Basejumper, Wingsuitprofi and Parachutestunt Double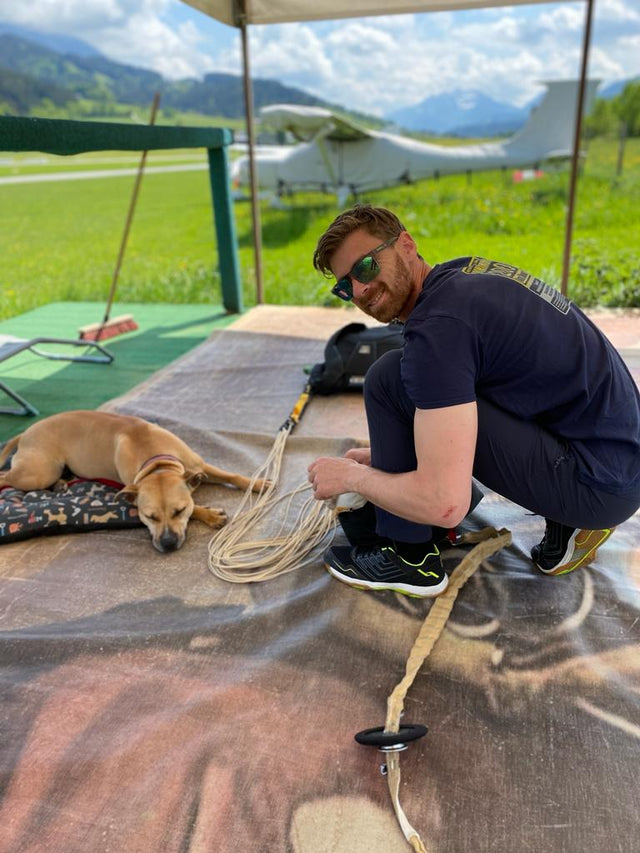 Mr. John is our "American St. Johanner". Over 18,000 jumps and an airliner pilot in his main profession. In his spare time he enjoys being at the dropzone with his wife and child, jumping out of a fully intact airplane with us and you.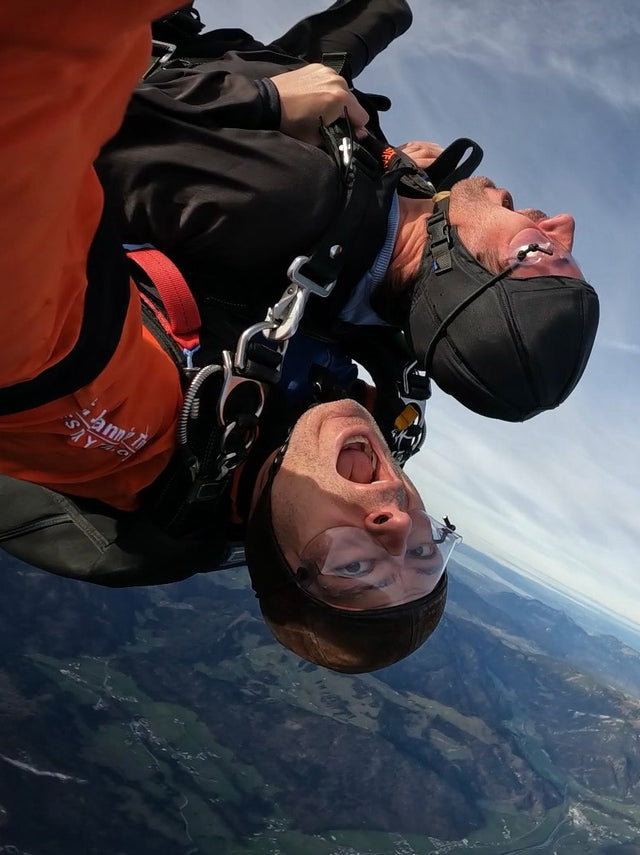 Tandem skydiving instructor Mike has been a part of the TIROL team for years and has his roots in England. The last few years he has also kept his nose out of the plane on various skydiving sites. Since the 2021 season he has received a professional contract in a wingsuit team. Therefore he will not be here with us so often anymore.
A master of his craft and a fun guy, who even in winter thinks about putting the suit over the t-shirt. We are proud that you enrich our team !
Tandemaster and basejumper, wingsuit pro and parachute stunt double.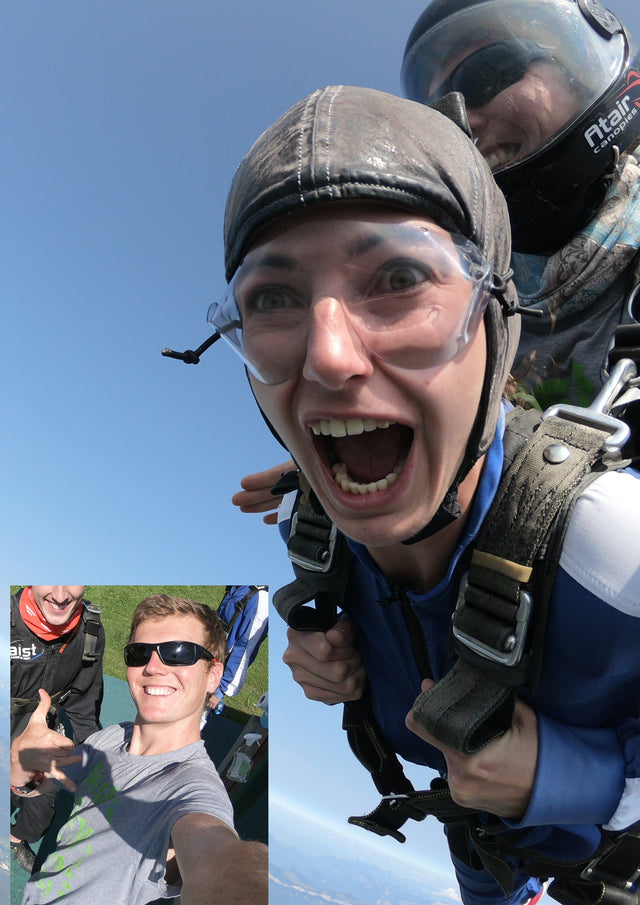 As a Learjet private pilot, the flight instructor normally flies VIPs and rock stars from Vienna to anywhere. However, the St. Johanner often helps us out when his schedule allows it and Nash needs him. Flying is his life and it is great to have a professional like him in the team.
Jet pilot and flight instructor, great guy and "cool sock".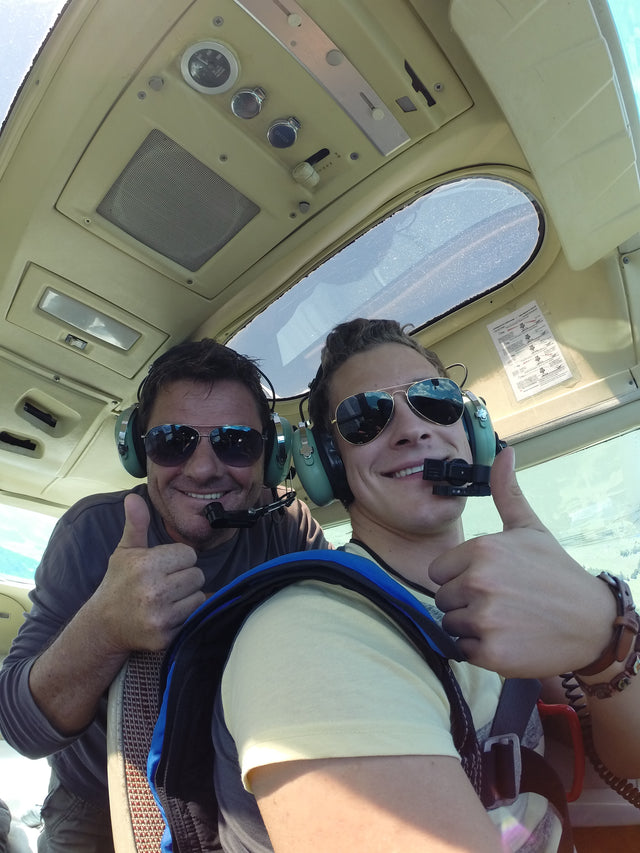 Cy is currently undergoing several years of training in the "child labor program" to become a parachute packer. Here looping lines with dad Freddy.
Drums and piano, backflip specialist, skateboard and snowboard specialist, jumps 0 (but due soon).