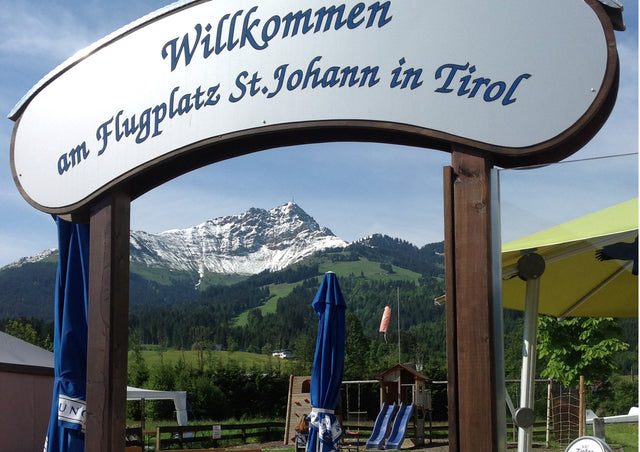 Location
St. Johann in Tirol, location and place of tandem skydiving Bestskydive Tirol
Airfield St. Johann in Tirol -LOIJ-
Coordinates: N 47 31.2 E 12 26.9
Frequency: 120.355 MHz
Runway orientation: 310/130 degrees
Airfield sea level: 2198ft / 670m
Postal address: Reitham 2, A 6380 St. Johann in Tirol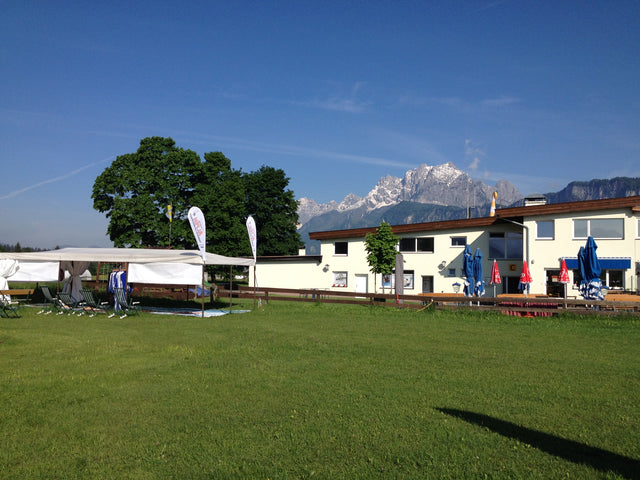 There lies the place at the Wilder Kaiser
The course is located east of St. Johann in the district Reitham in the valley bottom of the Fieberbrunner Ache.
Approach from the village of St. Johann - direction Fieberbrunn - after the railroad underpass still in St. Johann comes the furniture store Aufschneiter - immediately after that turn LEFT - over the railroad track immediately RIGHT and then you can already see the airfield.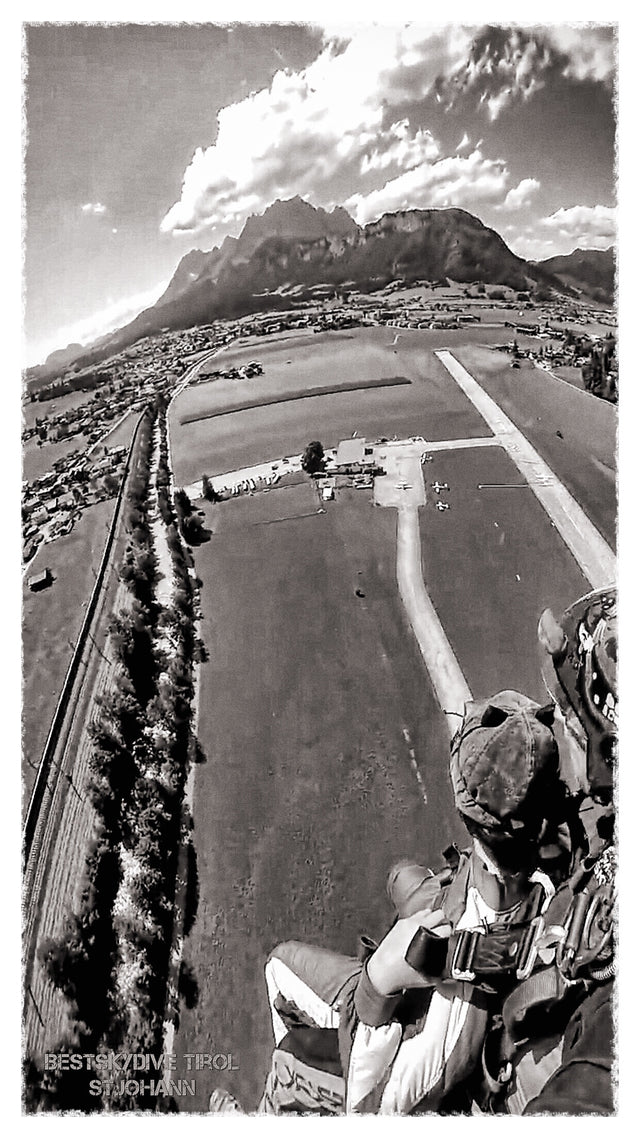 Gastgarten at the action
Restaurant with beer garden
For the physical well-being is also provided with us. A nice restaurant with beer garden invites our club members and parachute guests with company to stay and celebrate. Dogs are also welcome and we always have a bowl here for the four-legged friends.
Children love our in-house playground and can let off steam there.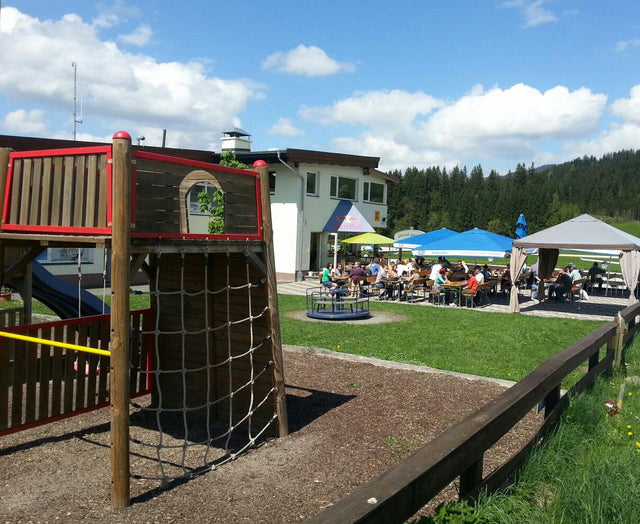 In the middle of it and also there, are not only the tandem jump passengers, but also the spectators and companions. Watching the dressing, the briefing, the introduction and the boarding of the plane.
Experience it up close and be part of the fun, and maybe next time you will be there yourself.